We're delighted to relaunch our community arts programme; introducing online content, as well as returning to face to face classes where possible.
As we get started after a challenging year, we'll gradually introduce more classes – both online and in person, returning to a full programme later in the year.
We have a great team of Arts Development Officers who are passionate about all things arts. So, whether you are interested in performing, playing an instrument, visual arts or photography – we have something for everyone! We hope you will find a class to inspire you to join us – online or in person. It's about creativity, it's about getting involved, it's about arts and you!
Join In. Have Fun. Be Creative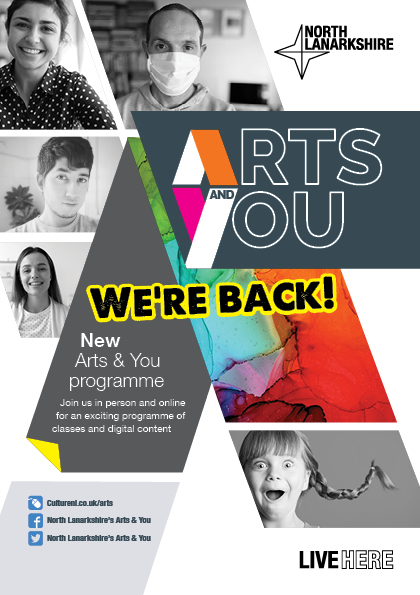 We are currently offering face to face classes for the following:
We also have some exciting online content available:
If you'd like to keep up to date with our arts development news as we prepare to kick start our programme, please join our mailing list.
How we use your data
To carry out our functions and to provide you with services we may collect, use and store your personal information.