North Lanarkshire Heritage Centre has reopened to the public. Plan your visit by reading our Staying Safe while Visiting North Lanarkshire Heritage Centre.
TOIL: A history of working lives in Industrial Lanarkshire
Coming soon
TOIL is a fascinating photographic exhibition exploring the world of work in the 19th and early 20th century. It features superbly detailed archival images of miners working at the coal face, steel workers hand-charging at furnaces, wagon-builders and boiler makers on the shop floor. Together they provide a unique insight into the skills, exertion and ingenuity of workers at the height of the Industrial Revolution in Britain.
Prints of Darkness
21 November – 24 December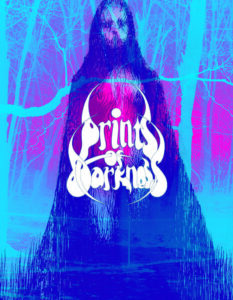 An exciting touring exhibition exploring record cover art is brought to you by Edinburgh Printmakers. The exhibition celebrates the vinyl record as an abiding audio-visual artefact, recalling the golden age of the record cover in the thick of post-psychedelia's goth-surrealistic art-nouveau apocalyptic landscape explosion, now being revived in a resurgence of collectable limited edition records with original artwork.